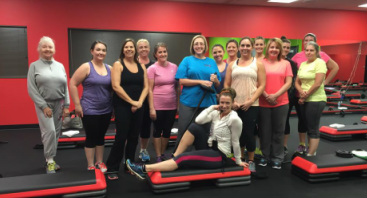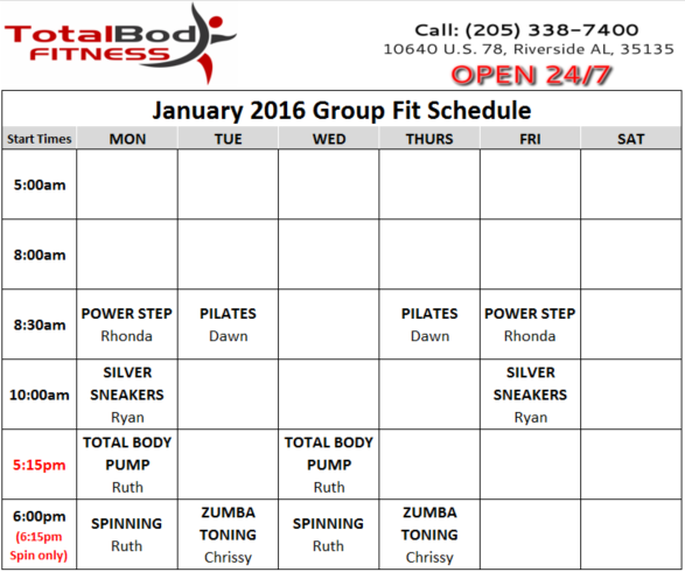 Group Fitness
We offer a variety of Group Fit classes here at Total Body Fitness to help ensure you receive the best work out possible for you. Here is a description of all the classes we offer. We are always looking for new classes to incorporate into our schedule, so be checking back for updates!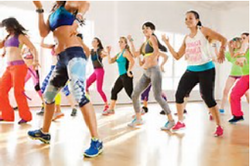 Zumba & Zumba Toning
Zumba® Fitness is a feel-happy workout that combines a motivating fusion of Latin and international music with unique moves and dynamic combinations that allow participants to dance away their worries. It is based on the principle that a workout should be "Fun and Easy to Do" allowing Zumba® Fitness participants to stick to the program and achieve long-term health benefits in both body and mind. A mixture of body-sculpting movements with easy-to-follow dance steps, the routines utilize the principles of aerobic interval and resistance training. A combination of fast and slow rhythms tone and sculpt the body, maximizing caloric output, fat burning and total body toning.
---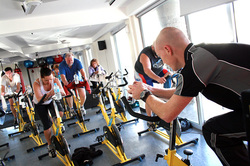 Spinning
Indoor cycling provides a fun and challenging cardiovascular workout for all ages & fitness levels. Experience a full ride of hills, sprints and endurance intervals with energizing music and motivational instruction. Spinning will enhance your speed, strength and stamina, improve your overall physical health and increase your caloric burn. Cardiovascular training such as spinning reduces symptoms of stress, depression, anxiety and insomnia.
---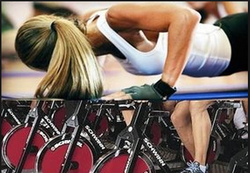 Spin 'N Tone
First, pick up your heart rate with high-calorie burning cardio on the spinning bikes; that high energy rolls into the second part of class for a boot camp style circuit training focused on muscle toning. This class is recommended for all levels, including beginners who may not be ready for a full length spinning class yet.

---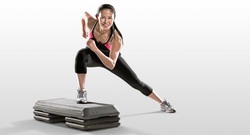 Power Step
A moderate to high intensity class that uses simplified yet effective stepping combinations that target specific problem areas in addition to using weights, body bars and other equipment to strengthen and tone all major muscle groups. Power Step can be incorporated at every fitness level.
---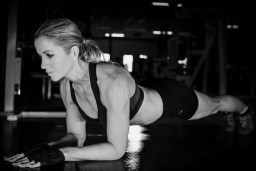 30 Minute Abs
This is a quick 30 minute class that focus on strengthening and toning your core! This class uses a mixture of free weights and body weight exercises in an interval training format. These exercises can be modified anywhere from a beginner level to the experienced athlete!


---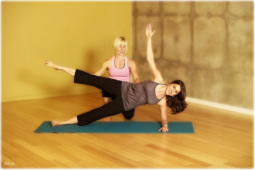 Pilates
A fusion of resistance training, yoga, dance and acrobatics. It works by strengthening the core muscles of the body, the abdominals, lower back muscles, upper back muscles, and thighs. It uses mat, and resistance equipment. Pilates improves flexibility, builds strength, develops control and endurance in the whole human body. We have limited mats available so B.Y.O.M.
---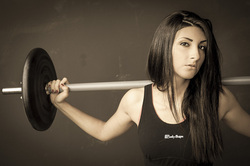 Total Body Pump
Total Body Pump is a weight based group-fitness class that contains eight separate muscle group tracks along with a warm up and a closing cool down track. The class is performed to music using free weight plates, barbells and a step. Participants choose their weights based on the exercise and their personal goals. All major muscle groups are worked via a series of compound and isolation based exercises including squats, presses and dead lifts. The focus is towards muscle endurance using several repetitions.

---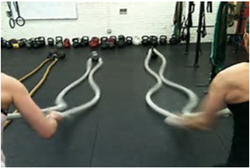 Power Circuit
Sculpt and strengthen muscles, increase cardio fitness and burn body fat in this Boot Camp style, high intensity circuit class. A challenging full body workout, designed to mix-up your workout regimen while utilizing a variety of equipment and training techniques. You can adapt the exercises to your current level of fitness, so all fitness levels are welcome.



---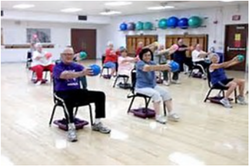 SilverSneakers
Have fun and move to the music through a variety of exercises designed to increase muscular strength, range of movement and activities for daily living. Hand-held weights, elastic tubing with handles and a SilverSneakers ball are offered for resistance. A chair is available if needed for seated or standing support.




---